Our experienced logistics staff will support you with your inbound, outbound shipping, advance warehousing as well as Customs clearance.
Here are some of the best reasons for acquiring LEVY Logistics Shipping and Transportation service:
SAVE MONEY! SAVE TIME! PEACE OF MIND! When shipping (Local and International) with the Official show appointed shipper and customs brokerage service provider
Advance Delivery of shipment in your booth space prior to your setup at the show
Priority Customs Clearance service in collaboration with Canada/U.S. CBSA and CBP border agencies
Turn Key Coordination from pick up at your location and delivery to your booth with RETURN shipment available
Hassle Free paperwork, bill of lading and documentations provided and completed by our experience and dedicated specialist
International Shipment and Storage for your exhibits between events in North America
24/7 Customer Service supervision at the show during the event set up and move out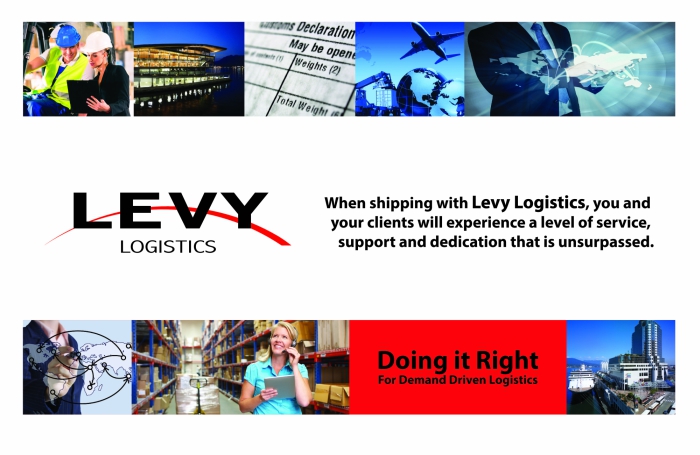 Call for Rates Now!
We want your event to be a success and we're here to help you to be ready to get the show started.
Please call today 604 277 1726 or email logistics@levyshow.com
LEVY Logistics
LEVY Logistics Inc. is a customs facilitator and freight forwarding company dedicated to the global meeting and convention industry. Our entire staff is dedicated to ensuring your exhibitors and sponsors have a successful event. We have serviced many of the largest events entering the city of Vancouver and have acquired ample international experience.
LEARN MORE