LEVY Logistics Inc. is a customs facilitator and freight forwarding company dedicated to the global meeting and convention industry. Our entire staff is dedicated to ensuring your exhibitors and sponsors have a successful event. We have serviced many of the largest events entering the city of Vancouver and have acquired ample international experience.
When partnering with LEVY Logistics Inc. you and your clients will experience a level of service, support and dedication that is unsurpassed. Specifically, below are a few highlights that set us apart:
Call for Rates Now!
We want your event to be a success and we're here to help you to be ready to get the show started.
Please call today 604 277 1726 or email logistics@levyshow.com
Why work with LEVY Logistics?
Industry Knowledge
We know our industry. We are a dedicated shipping company working exclusively in the meeting and convention industry. We are members and associates of many industry associations including MPI, ASAE, CSAE, PCMA, the Canadian Tourism Commission, Tourism Vancouver and the Canadian Society of Customs Brokers.
Track Record
We have an extremely high success record of on time delivery of our shipments. All of your freight is tracked daily and in person and delivered to our LEVY warehouse in advance of the show. This ensures your freight arrives when and where it needs to.
Ease of Use
We complete all of the customs paperwork so you don't have to. This includes bills of lading, commercial Invoices, ATA forms, carnets, NAFTA certificates (for North America), etc. We will perform this service for you and all your exhibitors, both quickly and accurately.
Shipping & Cargo Insurance
Shipping with LEVY Logistics Inc. means shipping with peace of mind. Our carrier will pick up your shipment and deliver it to our warehouse prior to the event move-in day to ensure on-time delivery. As a freight forwarder, LEVY Logistics Inc. has the flexibility to choose the best carrier to meet your needs. We have limitless options for shipping and will match your needs with the right carrier for the job. Whether it's a small box that needs to be flown overnight, or a display booth on our economical ground service, we will ensure your shipment gets to where it needs to be on time.
Paperwork can often be confusing and time consuming for exhibitors. That is why we complete all bills of lading, air waybills, cargo manifests, customs manifests, and shipping labels. Our service continues by daily tracking to ensure all materials are on schedule and, where necessary, freight can be intercepted and re-manifested en-route. All you have to do is pack your shipment and we will take care of the rest.
Most carriers don't offer insurance for trade show goods. However, we can safeguard your materials by providing the opportunity to purchase cargo insurance. Our global underwriter is experienced in the shipping of tradeshow materials and offers competitive rates with an efficient claims process.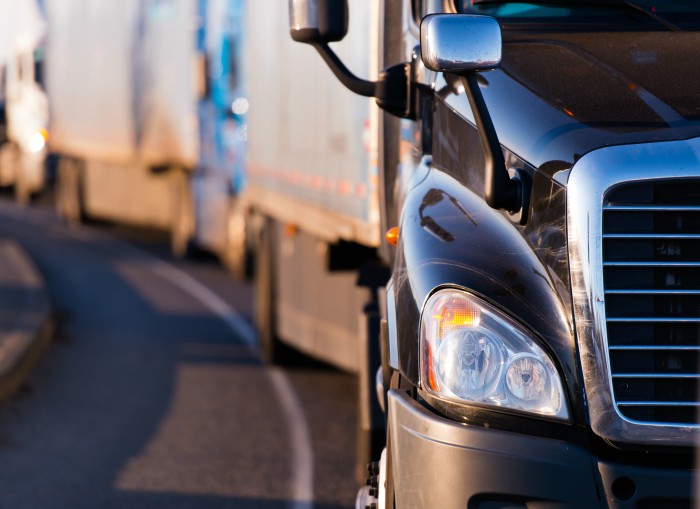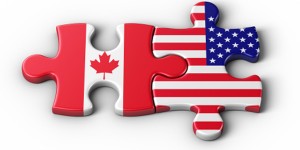 International Customs Brokerage
For international events we will coordinate with the local customs office prior to the event to ensure it qualifies for any available duty and tax relief. As always, we complete all paperwork for exhibitors requesting our services, ensuring all country specific regulations are met and complied with. We make sure your exhibitors are equipped with the information they need.
Canadian Customs Brokerage
Event recognition is an important aspect for your meeting in Canada and LEVY Logistics Inc. will apply for any special privileges that may be available to you. These privileges include on site custom clearance (border to show) and duty and tax relief, minimizing any import duties your shipment may traditionally incur. The event recognition letter is a useful document to be made available to your exhibitors and delegates attending your event.
Fees and Rates
There is no charge to have us involved with your program and appointed the official supplier and never any charge to you to obtain your letter of recognition from Canada Customs. Our goal is to ensure your events are successful and our advice and recommendations are always complimentary. There are only fees if we provide shipping or customs services to your exhibitors or if you choose to ship your own materials to the event using our services. Our rates are competitive and we can always provide a quote prior to shipping. Our services for shipping and customs brokerage are billed directly to the shipper.
Advance Receiving
LEVY Logistics Inc. will advance receive exhibitor freight at our own warehouse. This will insure correct documentation, storage and forwarding to the show in a safe and precise manner.
Advance receiving includes the following:
Receiving exhibitor shipments at the warehouse up to 30 days in advance of the move in date.
Documentation of receiving including notifying the shipper of any damages or shortages.
Delivering the shipment to the show venue prior to exhibitor move in.
On-site Requirements
LEVY Logistics Inc. will provide a qualified and experienced representative on site throughout the entire move in and move out. We will also staff an Exhibitor Service Desk throughout the show hours. This desk will be located adjacent to the LEVY Show Service Inc's service desk for the ease of our exhibitors. LEVY Logistics Inc. will also attend any pre-event meetings requiring on-site freight forwarding and customs assistance.
Experience
LEVY Logistics Inc. has worked with countless organizations providing shipping and customs service for international events. 100% of our efforts and resources are dedicated to the success of the meeting industry. This is all we do, and we do it well.